The Rugby League wanted a rebrand to increase the visibility of their sport in a world dominated by football and rugby union. We pitched. We won.
Then we had to ask a 2m tall, 18st man if he would do what we asked. Thankfully, he didn't mind.
It was slightly less scary (but no less fun) to help them rename the league structure, rewrite their brand guidelines, and create everything else for this launch campaign - from 96 sheets that ran alongside the TV spot to the match tickets themselves.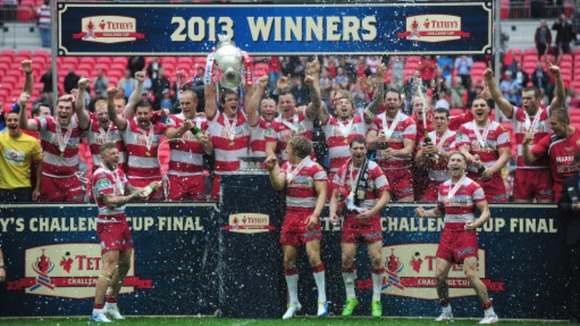 Creative Directors: Jim Capp & Graham Drew.
Director: Lee Ford through Therapy Films.
Illustrations: ilovedust.